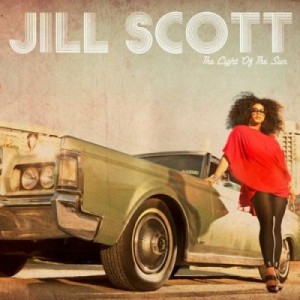 The Light of the Sun is the fourth studio album by R&B singer Jill Scott. If you are enchanted by the vocals of the likes of Alicia Keys and Lauryn Hill, then this is definitely one album you need to listen to. The album was released June 1st, 2011, to both critical and commercial acclaim, securing the #1 spot on US Billboard Charts.
The album invokes the spirits of classic jazz and sexy soul, infused with funky R&B beats to create an unforgettable sound. The opening track Blessed is a simple drum beat mixed with piano and harp, with Jill singing about how we're all blessed by the little things in life. Unlike some of her contemporaries on the current music scene, she is not fazed by the glitz and glamour that accompanies fame. "And I gotta get home to my son cause he's so special to me… I love the studio but I love him more".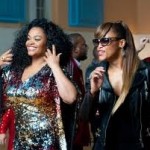 The album is not shy when it comes to collaborations, featuring inputs from Anthony Hamilton, Paul Wall, The A Group and rap super star Eve. The highlight of the entire album is the song and single Shame ft. Eve and The A Group. The theme of simplicity persists on this track with Jill singing that "It's a shaaaaaaammmmmmmeeee!!!!" that her man is " missin out on a good thang, Oooh oh oh!!!". The beats are funky with The A Group providing backing vocals and Eve appearing on the third verse rapping about her man losing out on her too.
Jill displays her poetic background on the track Womanifesto, in which she simply recites one of her poems over backing music that is created solely by vocals, similar to Björk's Medúlla. The other truly deep song of the album is the track Le BOOM Vent Suite. This is without a doubt the most complex track on the entire album. Not just lyrically but production wise too. It's a 9 minute masterpiece which is heavily influenced by jazz.
If this is your first time ever hearing about Jill Scott- then you're in luck with this album. The music production and simplicity of the lyrics both work in Jill's favor, setting her apart from the dance and auto-tune trends that are dominating the current music scene. Jill's soulful style and impressive vocals will remind you of Lauryn Hill, Alicia Keys and Adele.
All in all I would give this album 5/5. A must have.