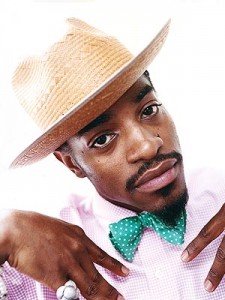 It seems Ireland will be playing host to Outkast rapper Andre 3000 for a little while. The eccentric U.S rapper  begins shooting his highly anticipated role as Jimi Hendrix in Ireland this month, so be sure to be on the look-out.
The biopic, entitled "All is By My Side" sees Andre play the role of Hendric and will reportedly document the time Jimi Hendrix spent in England, as he recorded his debut album Are You Experienced, while plotting his return to America.
"All Is By My Side" is being written and directed by John Ridley, the writer behind movies like "Red Tails," "Undercover Brother," "Three Kings" and others. "All Is By My Side" will start shooting in Dublin and Wicklow, Ireland for six weeks.