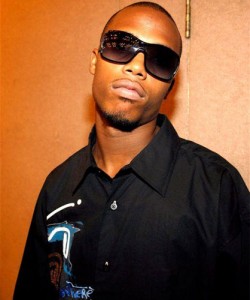 Atlanta rapper B.o.B will be appearing in a new graphic novel entitled "Hide In Plain Sight – Saving the World From Fashion Conspiracy." The project is being launched by New York clothing brand AKOO, and features B.o.B. as the star of the story and Snobby the Fox as his sidekick. Bobby Ray follows in the footsteps of Hip Hop artists such as Method Man, staring in a comic.
"In the beginning, only one individual had the courage to distinguish himself from the homogeneity of the world. Only he had the charisma to then summon a rebel force. And in the end, only he made it out of the war alive," says the brand.
"He is known as, Superstar B.o.B. In the struggle for power between the W.H.A.C. and The Originals, Superstar B.o.B must find a way to liberate the nonconformists and protect individualism. Will he succeed or will he fail? This crusade is to be continued, hopeful readers."
"B.o.B is a great representation of the heart of the AKOO brand and of the mature direction we are evolving," added AKOO director of marketing Jeff Belizaire.
"It is only fittingly that musical sensation B.o.B stars in this unique graphic novel as the main character and superhero destined to save progressive fashion. His originality is not simply a façade for the comic. though. B.o.B really exudes culture and a diverse mix of Hip Hop and rock & roll with his alternative look. With each outfit, B.o.B is able to add his own personal flavour and 'swag.'"