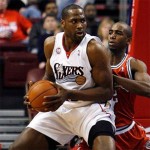 NBA Basketball player Elton Brand has signed on to co-produce the upcoming biopic, entitled Tupac, alongside 'Pac's mother, Afeni Shakur-Davis. This isn't the first venture into movies for the 'Sixers' basketball star. While playing for the 'Clippers' in Los Angeles, Brand founded a small production company called 'Gibraltar Entertainment'.
The film, which is to be directed by Antoine Fuqua (Training Day), is currently in production in locations across the States. A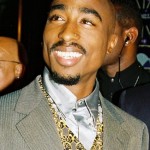 synopsis of the film can be found here.
Despite claims that the production company want an unknown actor to play the role, it was previously reported that Soulja Boy was in talks to star as 'Pac in the film. "I got an email from William Morris Agency – that's my agency that I'm with – they reached out to me to play the part. I'm just still thinking about it right now," he said at the time.
Keep an eye out for news on the up coming film here at Rap Ireland!