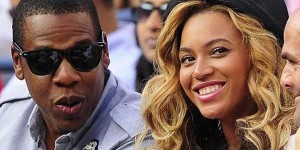 At just 48 hours old, Blue Ivy Carter, the newborn baby of Beyonce and Jay-Z, became the youngest person to ever reach the Billboard charts in the U.S.
As you heard earlier in the week, Jay-Z's recent track "Glory" featured Blue Ivy's first moments after birth. According to Billboard, Jigga's daughter, who is listed as B.I.C on the track, was the youngest person to ever reach the charts, having entered the Hip-Hop/R&B charts at Number 74, less than 48 hours after her birth.
Amazingly, this was Jay-Z's 107th song to be featured on the Billboard charts, and had over 1.7 million listeners. Not bad for your first 2 days on the planet.
RapIreland.com is your #1 source for celebrity news, gigs, exclusive videos and all the latest in the world of hip hop and R&B music.