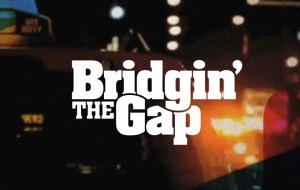 It was today confirmed that Boot Camp Clik members Sean Price and Smif N Wessun are the latest additions to the increasingly stacked line up for Europe's newest Hip Hop Festival.
The Netherlands will host their first annual Bridgin' THE Gap event on May 28th and the line-up of artists already confirmed is quite remarkable for a debut festival.
Already announced are a host of US performers lead by Wu Tang family members: Ghostface Killah, Raekwon, U-Good, Street Life, DJ Mathematics, Cilvaringz and making his debut European performance La the Darkman. Add to that former Juice Crew emcee Masta Ace and today's announcement of Sean Price and Smif N Wessun and the bill continues to grow and impress. It doesn't stop there though, also scheduled to perform are renowned show stealers Slum Village and Dead Prez.
Dutch Hip Hop will also be strongly represented by Pete Philly, La Melodia, Turk & FS Green, Jiggy Dje, Cartes & Kleine Jay, Hef, Fresku , DJ DNS and GMB (Gerry Mendes).
Set to take place in Ahoy,  Rotterdam the Nas inspired event is the biggest Hip Hop festival ever held in the Netherlands and is promoting itself as a beacon for the old and the new skool of all things Hip Hop, aimed at bringing great music to the fans.
Having checked out the line-up so far, the people behind the festival seem to be backing up the words with deeds as a host of Hip Hop veterans as well as new and local talent get set to showcase their wares in front of what is expected to be a sell-out crowd.
A great line-up in a great country with a great vibe…………….bring it on!
For all the latest on Bridgin THE Gap check out the festival's official page.