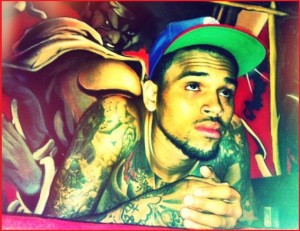 Chris Brown has announced the release of his upcoming rap mixtape 'Boy in Detention'. Breezy is taking his love of Hip Hop to the next level by releasing a brand new mixtape that will be filled with him spitting rhymes.
Taking to his Twitter account, Brown explained: "New hip hop mixtape called 'Boy In Detention' coming soon! And people… Yes I'm a singer so if this mixtape doesn't reach your quota for hip hop! Simply don't listen". No official release date has been announced but the singer says it is "coming soon."
While this will be Chris' first try of the hand of an all hip hop mixtape, it isn't his first attempt at jumping into the genre. This week, Brown released two rap freestyles titled "Real Hip Hop Sh*t". Hip Hop also proved a prominent feature on his last two mixtapes,'Fan Of A Fan' (with Young Money rapper Tyga) and 'In My Zone 2'.
The latest freestyle is featuring Brown and K-Mac with the 9th Wonder on the beats. The R&B star released the track this week and it is titled Real Hip Hop Shit #4.
Do you think Brown should keep to the R&B or do you think that Breezy is better then some of the full fledged rappers out there today?
Real Hip Hop Shit #4: