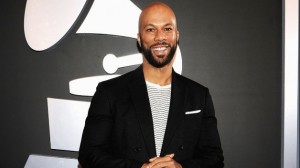 The Grammy Red Carpet is renowned for it's reputation as a place that rumours get started and spread. However on Sunday night, Common took the opportunity to end his feud with Drake, a feud that he claimed was "all in the art of Hip-Hop" and was simply a case of replying to a perceived diss by Drake.
While Fuse's Toure took issue with the fact that Common, a certified legend in the MC scheme of things, would let loose on an artist who is essentially an R'n'B singer, contrasting the so-called beef with Common's earlier days when he called out another Hip-Hop heavyweight in Ice Cube. Common replied with the old sporting adage of only being able to play what is put in front of you, though it is worth remembering that Drake maintained the higher ground in this beef, refusing even to reply to any of Common's jibes.
The full video can be seen below.
RapIreland.com is your #1 source for celebrity news, gigs, exclusive videos and all the latest in the world of hip hop and R&B music.
Secure tickets to the Rap Ireland VIP Bash on March 24th below…