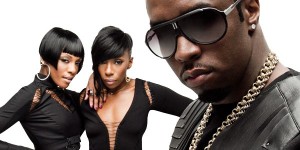 12 years after former Bad Boy Records artist Shyne shot up Club New York, Diddy has settled the civil action lawsuits put against him by three club-goers caught in the crossfire of shots let off by his former protégé.
Diddy quietly settled all the civil actions against him, however, the terms of the settlement are unknown due to confidentiality agreements. According to former club owner Michael Bergos, the highest paid victim was also the most seriously injured. Natania Reuben is believed to received a check for $1.8 million, for been shot in the nose and suffering seizures because of the seven bullet fragments still lodged in her face.
The other two victims were reportedly paid $500,000 and $50,000. Insurance companies for Shyne and the night club ended up picking up some of the tab, while Diddy who was acquitted in the criminal case related to the brawl had to pay out of pocket because his insurance company had gone belly up.
The original incident occurred on December 27, 1999. Diddy and his then girlfriend Jennifer Lopez hit the club with Shyne and bodyguard Anthony "Wolf" Jones to celebrate signing Shyne to a record deal.
The night took a turn for the worse when they engaged in a spar with Matthew "Scar" Allen, prompting Shyne to pull out a gun and shoot into the crowd. He was later convicted of shooting two bystanders; the rapper served nine out of a ten year prison sentence and was deported to his native Belize after release.