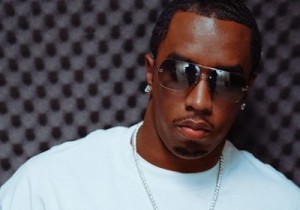 Bad Boy founder and music mogul Sean 'Diddy' Combs is to be honoured with the special Founder's Award from the American Society of Composers, Authors and Publishers (ASCAP) next month. The Hip-Hop star will be recognised for his songwriting skills at the ASCAP Rhythm & Soul Music Awards in Los Angeles on June 24th.
When speaking to Allhiphop.com, Diddy said, 'To be recognized for my contributions to music by ASCAP, an organization that represents music creators, is a true honor, All I wanted to do was make people dance and hopefully inspire others to never settle for anything but their best'.
The Founder's Award is regarded as the societies most prestigious award and is given to songwriters and composers who have had a major impact on the music industry. Previous recipients of this award have included Stevie Wonder, Sir Paul McCartney, Smokey Robinson and Dr. Dre. In addition to the Founders Award, the songwriters and publishers of the most performed ASCAP songs on the 2010 R&B/Hip-Hop, Rap and Gospel charts will be honored at the awards ceremony. The awards take place at The Beverly Hilton Hotel in Los Angeles on Friday June 24th.