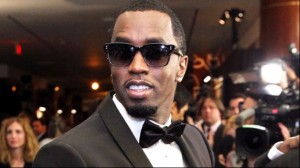 The original rap entrepreneur
Sean "Diddy" Combs
has stepped back into the television fray this week, with reports that the New York mogul is planning to launch an urban arts station, entitled
Revolt
, by the end of 2012. Sources have confirmed that Diddy has made the move as a result of an open call from Comcast, which recently committed to the FCC to help launch minority-owned networks.
While Comcast would not go into details about the proposed station, or whether it had/will be approved, a spokesperson for Time Warner Cable confirmed that discussions have taken place regarding the station, though no decisions have yet been made.
This all comes in light of Diddy's recent interview with DJ Whoo Kid, where he spoke of Bad Boy being a victim of an industry-wide smear campaign –
"Over the last couple of years, there's been a strong propaganda movement that's been brewing in the negative sense against Bad Boy, against what it is to sign to the Bad Boy label, if it's a detriment to your career," he said. "Just hate. Just regular hate and also a lot of people not understanding how this industry works."
"This is a hard industry. This is not for kids. This is not for the weak. If you are weak, you will get eaten alive in this industry. This industry has a life expectancy of like two years," he said.
In 2012 it would appear Bad Boy is looking to answer those critics, putting together a strong upcoming roster that now includes French Montana, Machine Gun Kelly and Red Café
RapIreland.com is your #1 source for celebrity news, gigs, exclusive videos and all the latest in the world of hip hop and R&B music.