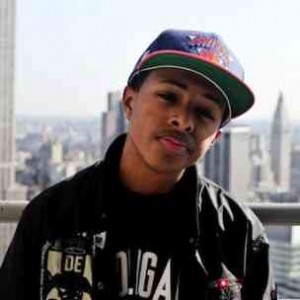 This is one odd rap beef. J. Cole and Diggy Simmons have been throwing relentless shots at one another over a reported romance between Cole and Vanessa Simmons. While it was thought the beef had been squashed, Cole's recents comments have caused Diggy to release a no-holds-barred diss track "Fall Down", attempting to lay down the law with J.
On "Fall Down," which premiered on Power 105's The Breakfast Club earlier today, Diggy went in directly on Cole, branding him a "snaggletooth" and claiming that his only reason for beef was to stay relevant.
"I guess I rattled you, snaggletooth / You know better / Thought J stood for Jermaine, not Jet Setter / You seen me and shook my hand, coppin' pleas in person / Now you wack, less than a man, mention me in verses," he raps. "You used to have dreams of my big sister kissing ya, now it's nightmares of a lil' rapper dissing ya."
Listen to the song below.