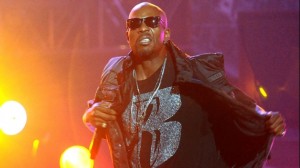 It has been a long wait for
DMX
fans hoping for a new album to materialise, but news of a double release in 2012 may prove to be a false dawn, as details emerge suggesting the
Undisputed
album will in fact be a compilation of unreleased music that has built up over the last number of years, rather than fresh new material.
The situation has arisen as a result of Seven Arts Entertainment purchasing the music assets of David Michery, which includes some of DMX's music. As part of that deal, DMX's Undisputed is set to hit shelves in the summer of 2012, distributed through Fontana/UMG, and being followed closely by a second compilation of unreleased music.
In what appears to be a case of "cleaning out the closet", this latest move may backfire, as the means by which the albums have been presented do not leave fans with bated breath. As we reported earlier in the week, with a Ruff Ryders reunion looming, what we may be seeing here is DMX clearing the path for future releases by delivering on any previous commitments to his label.
RapIreland.com is your #1 source for celebrity news, gigs, exclusive videos and all the latest in the world of hip hop and R&B music.