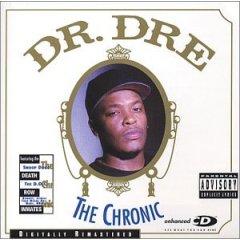 Dr. Dre has ended a legal battle over digital sales of his iconic album 'The Chronic' after settling on the amount of damages he is owed. Over in Los Angeles on Monday, attorneys for Dre filed a notice of settlement in a LA court where the Rapper/Producer  had been expected to testify during the week-long trial. The trial would have decided whether Dre was entitled to 100 percent of the profits from online sales of the classic rap album, which also helped launch the career of Snoop Dogg.
Back in April, a district judge ruled that label executives at Death Row Records were selling Dre's 1992 debut online without his authorisation and that he had received less money from web sales than he was legally entitled to. No details of the settlement, which is not yet finalized, were filed with the court. On Monday, 'The Chronic' was no longer available for download on Apple's popular music service iTunes.
Twenty years-ago, Death Row Records was founded by Marion 'Suge' Knight Jr. and Andre 'Dr Dre' Young. The label was quick to become the home to some of West Coast Hip-hop's biggest and best-known rappers including Snoop Dogg, 2pac, Nate Dogg, Tha Dogg Pound and Dj Quik. Death Row has sold nearly 50 million albums worldwide, and generated close to $750 million in revenue.
In January 2009 the company filed for bankruptcy and Death Row Records was successfully auctioned to entertainment company WIDEawake Entertainment Group, Inc. for $18 million and became WIDEawake-Deathrow Entertainment LLC. The following year Dre also sued WIDEawake Death Row for breach of contract, trademark infringement, and misappropriation of his likeness.