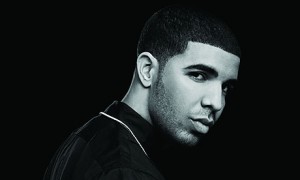 We have long been bemoaning the growing trend among Hip-Hop artists embracing dance-influenced tracks in order to break the international market. The likes of Nicki Minaj, Flo Rida, Usher and more could easily be mistaken for Dance music artists these days than the roots from which they came. Not so for Drake. He says he would never work with the likes of David Guetta and would rather work with his own producers to fill the dancefloor.
Speaking in interview, the Young Money rapper said that he has absolutely no interest in doing the "David Guetta stuff" because it isn't true to his artistry.
"For me, the David Guetta stuff just doesn't work. I don't really wanna go there," he said. "There's other artists, that's their sound. They feel in order to thrive internationally that they gotta do straightforward, four to the floor, David Guetta, Pitbull music."
It seems Drake will be sticking with his own style, and had particular regard for producer Jamie xx who worked on Take Care for him. "For me, I'd rather go to somebody like Jamie xx and tell him, 'Look, I really wanna turn the club upside down, but I wanna do it with integrity, with soul."
We will keep this post alive for posterity, just in case Drake decides to take a U-Turn for the money.