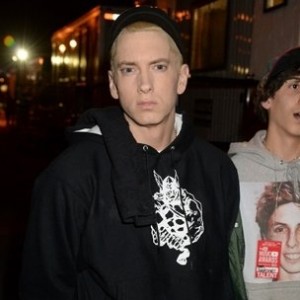 There was a time when we wondered if Eminem was past it. With a few lame duck albums and addiction problems, it was easy to find yourself looking back to the golden days of Eminem wondering where it all went wrong. How things have changed. Eminem has once again proven himself to be one of the biggest forces in music of all time, by this week shattering the Billboard solo record, landing 4 tracks in the US Top 20.
The only time this record was matched was back in 1964, when The Beatles had six songs ranked in the Top 20 for 2 weeks.
The latter feat hasn't been accomplished since The Beatles did it in 1964. In April of that year, the British quartet had six songs in the Top 20 for two consecutive weeks.
All four of the songs are from The Marshall Mathers LP 2, with "The Monster" at #3 on the Hot 100 chart, while "Berzerk," "Survival" and "Rap God" landed at #15, 16, and 17, respectively.
A number of artists have had 4 songs in the Top 20 since the Beatles, but as featured artists. This is the first time a solo artist has had 4 of their own singles ranked so highly at the same time.