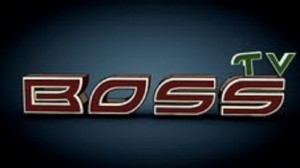 Fans of raw and authentic hiphop are in for a treat with the launch of BOSS TV IRELAND– a new and innovative media channel on Youtube. Boss TV aim to provide unfiltered content and serve as a media platform for up and coming talent.
Since its launch, Boss TV have initially focused on the hiphop genre, showcasing Irish rap talent such as The Working Class Army, Collie, Big Siyo and overseas hip hop like London rapper Benny Banks. Set up in Feb 2011, Boss TV have already attracted impressive viewing figures and more than 3,000 subscribers. Rap Ireland caught up with Conor aka 'The Boss 'to find out more about his unique enterprise.
Rap Ireland: What influenced you to come up with the concept for Boss TV?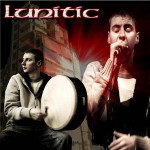 Conor: I've always been a hiphop fan for as long as I can remember. When I heard Lunitic (RIP) and Urban Intelligence coming with raw hiphop from Dublin a few years back, it opened up the idea that it's possible for the Irish to embrace the artform and create credible pieces of work. I'm also a fan of the UK scene and over the years watched online videos from channels like Practice Hours, ZEETVD, Word on Road TV and SBTV that feature youths spitting bars straight to the camera on the streets. I suppose I was waiting and waiting and waiting for something similar in Ireland to surface but it never emerged. So Boss TV came into existence out of frustration haha……and with guidance and help from ZEETVD.
Rap Ireland: How does Boss TV differ from other channels?
Conor: I wouldn't class Boss TV as a clone of any other channel as I promote the featured artist, giving links and mixtape/album samples. I haven't really seen anyone else doing that so I think that sets Boss TV apart from others.
Rap Ireland: What's involved in the production of Boss TV?
Conor: There's a DSLR revolution going on at the moment so HD DSLR, editing software, laptop.
Rap Ireland: Boss TV promotes a lot of underground talent. Where do you hear about these artists?
Conor: Straight from Youtube, Facebook and some online forums. Ive been a keen supporter of the hiphop scene in Ireland so that would be my bread and butter but to clarify with anyone who thinks Boss TV is just a hiphop channel, its not ….It's for aspiring artists of all backgrounds. I'd like to feature interviews, vocal solos, aspiring comedians, entrepreneurs and youth empowerment movements.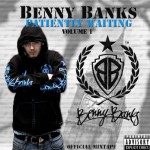 Rap Ireland: You have recently worked with British Hip Hop artists for the 'Overseas' Section. Will Boss TV be covering other European talent?
Conor: I'll be working with loads of people from overseas in the next few months but it wont be on Boss TV Ireland. Im currently working on a couple of other projects I've set up….so watch this space!
Rap Ireland: How do you pick the artists to feature on Boss TV?
Conor: If I like someones work then I'll contact them to see if they're interested in featuring on the channel. I've been lucky so far to work with everyone I've set out to work with (bar one or two that will hopefully be arranged very soon). If I'm contacted by someone about being on the channel then it's just a case of gauging if their material is of a good enough standard.
Rap Ireland: What is the process for any artist interested in featuring on this channel?
Conor: I can be contacted on facebook, youtube, BOSSTVIRELAND or email, bosstvireland@gmail.com
If anyone's interested, they can give me a shout and send links of their material.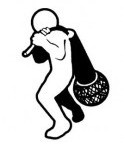 Rap Ireland: Any particular rappers/groups you would like to work with?
Conor: Yeah, there's a gang of people I'd like to work with….too long to list.. It's been a privilege to have worked with the small group of people I've worked with so far. The Working Class Records Army were gas to work with, sound lads. They're hiphop to the bone. Lethal Dialect's album LD50 is an Irish classic. GI on the production. The Street Literature album is done, Ive only heard snippets of it but it sounds quality.
Rap Ireland: What's the goal for the future?
The goal for Boss TV Ireland is to be the biggest youth media channel in Ireland. Id also like it to be a source of inspiration for any kids out there looking to express themselves creatively. I also want to get into making high quality music videos. Id like to say a big thanks to my partner Claire for all her love and support.
****CHECK OUT BOSS TV's YOUTUBE CHANNEL HERE****