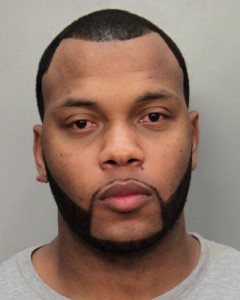 Rap star Flo Rida was arrested in the early morning of June 9th in Miami Beach for Driving Under the Influence.
The Florida native was reported to have been pulled over by officers at around 3.30am, after they witnessed a 2008 red and black Bugatti worth about $1.7 million, swerving in his lane.
During the stop, police got the scent of alcohol from the artist and gave him a sobriety test. According to TMZ the star didn't perform too well stating ;
"Officer I can't do this. I don't feel I can't walk a straight line. I had a few drinks. Let's try another test."
The police ran a computer check on the rapper, real name Tramar Dillard and found that his driving license had been suspended last month for not paying a traffic fine. Reports from the police attained again by TMZ claimed that his blood alcohol level was said to be twice that of the legal limit. The star now faces a charge for D.U.I. and driving with a suspended license.
Flo Rida is due to perform in Waterford this Summer at the Waterford Music Fest at the RSC on 30th July, along with 50 Cent, G-Unit, Venem and a host of other national and international acts.