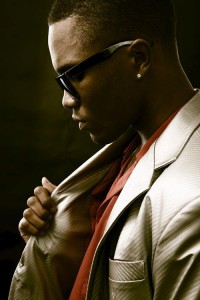 Frank Ocean has announced that his debut album with Def Jam is set to drop this spring 2012, with a date and album title yet to be revealed. Launching himself into the public sphere last year through his role in Odd Future Wolf Gang Kill Them All (OFWGKTA), the New Orleans singer looks set to truly establish himself in 2012 with the power of Def Jam behind him.
It has not always been a rosy relationship between Ocean and Def Jam, indeed grievances between the two led Frank to leak Nostalgia, Ultra without their permission in the not so distant past. However it would appear that this past frustrations have been put to the side in pursuit of this joint project for 2012.
Speaking to BBC News, Ocean broke down the situation, "[It felt like Def Jam was] signing a kid with dreams and talent with no intention of following through," he said. "[But now] we're cool. There is a new album coming. I'm super proud of it."
It is yet to be revealed whether any other OFWGKTA members will feature on the release, or if it will be a truly solo project. Rap Ireland will keep you updated on the situation as it develops.
RapIreland.com is your #1 source for celebrity news, gigs, exclusive videos and all the latest in the world of hip hop and R&B music.