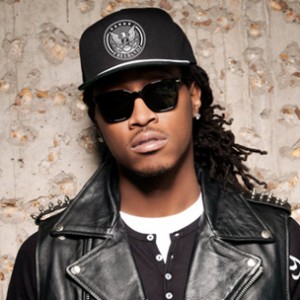 It seems ATL rapper Future has been busy on his networking grind in recent months, with plans revealed this week for a series of top shelf collaborations in 2013. Having raised his own profile in the last 12 months with tracks such as Tony Montana and Turn on the Lights, Future spoke about his plans for the year ahead, in particular with fellow rappers French Montana and Future.
Speaking on what is to come from himself and Montana, Future said "We just been going at it, back to back. We just knocking records out every time we see each other. We just been bumping into each other. In Miami, we in Vegas, or whether he in Atlanta. We just been getting in the studio and making records. And all the records we done came up with we just might just need to make it a mixtape to give away to the fans. Cause it's always about just giving to the fans and giving 'em club bangers. Cause they like to see artists collaborate. They love to see that."
Possibly of more mainstream importance for Future, it would appear that his relationship with long-time collaborator Drake is still strong, promising a number of records in 2013.
"Man, me and Drake we got new records," said the rapper. "We got new, hot, exclusive records that I'mma drop the top of the year…We got new records from my album, his album, from mixtapes. We got so many new records together. We got over five records, crazy."
Rap Ireland will keep you updated as those records drop.