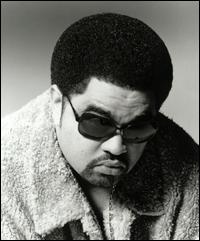 On Tuesday the 8th of November 2011, the rap world was sent into shock at the news of the untimely death of Jamaican entertainer Heavy D. The 44-year old was found unconscious outside his California home and rushed to hospital where he was later pronounced dead.
According to MTV's Rapfix, in the aftermath of his passing, Heavy D's family released a statement in memory of the star, it reads:
"Hev had great love for his family and friends; he was a kind and giving spirit who extended and shared himself with everyone who crossed his path. He had a heart of gold, was approachable, very personable and gave of himself willingly and unconditionally. Though Hev will most notably be remembered for his work both behind-the-scenes and in the forefront, he will always be remembered by us as a generous soul who remained humble and unselfish till his final days.
Out of all Hev's successes and accomplishments, in his eyes, his most important triumph was that of becoming a father. Hev's love for his daughter Xea was profound–she was the center of his life, his heart, his soul. He often said "I cannot live without her and that she embodied every phenomenal attribute that he brought to this world". The name and the success of Heavy D will always be synonymous with music forever. He never compromised his values and artistry, and encouraged his peers to do the same. To us, Hev was the one who made us laugh, cry, sing, dance and turn a frown upside down. As a family, we are devastated by Hev's passing but through our faith in God and support from family, friends and fans-we are comforted, blessed and will remain strong. His "bear hugs" are going to be deeply missed." -The Myers Family
The cause of the Overweight Lover's death is not known at the present time, although there is speculation that pneumonia may have been the instigator behind his premature passing.
Heavy D will be laid to rest on Friday the 18th of November. P Diddy who was "heartbroken by the passing" of his "dear friend" will pay tribute at the ceremony. An open memorial service will take place on Thursday afternoon which will allow fans and followers to pay their respects to the rapper turned actor who left them too soon.