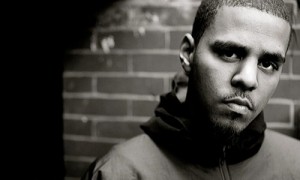 They managed to keep this one on the down low. While it has been strongly rumoured in recent months, J. Cole came out yesterday to say he and Kendrick Lamar are four or five songs deep on their joint project.
"I just started working with Kendrick the other day," revealed Cole in an interview with Hot 97.5 in the U.S . "We got it in, finally, again. It's gonna be an album, man. We actually worked, bouncing ideas, which was great. The vibe was so good that it was like, man, that's absolutely gonna happen," he added.
"We got maybe four or five [songs] together."
Cole also heaped praise upon Kendrick and Top Dawg Entertainment during the interview for placing such a high value on each of their releases. "When Kendrick blows, you can go back and buy his mixtapes – because he called his mixtapes albums. So I really respect how they did it."
Rap Ireland will keep you informed as to when the album is due to drop.