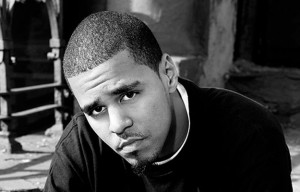 While many artists are content to sit back and ride on the coat-tails of their label and mentors, Roc Nation's J.Cole has been adamant from the get-go that he would not be happy to live in Jay Z's shadow and determined to carve a niche for himself within the Hip-Hop sphere.
Speaking in a recent interview, Cole said he consciously made the decision "because I just realized that you can't be bigger than Jay-Z. That shadow is a big shadow. It's almost like Michael Jordan. We won't even allow anyone to be better than Michael Jordan just because we feel the way we feel about him. So I knew that right away. I knew it would take me going out and building my own foundation. Even today, you'll never see Jay-Z walk me to "106" or to this place or really introduce me anywhere. He just gave me a record deal and gave me a shot and an opportunity, which I appreciate and love and I ran with it, and I'm still running with it."
We have embeded the entire video below, where he also talks about his relationship with Kendrick Lamar, Big K.R.I.T. and more.