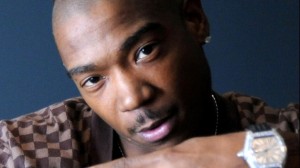 Ja Rule, who is seven months into a 20-month jail sentence for gun charges, granted an interview to VladTV to discuss the situation behind his arrest and incarceration. In the interview, Ja touched on an issue that had many people vexed in recent months – the fact that Ja received almost double the jail time that Lil Wayne received, despite being arrested during the same police raid in 2007.
The Queens rapper claimed that while both were charged with "attempted gun possession," in Weezy's case the gun was registered, while the one associated with his crime was not.
"The difference between me and Weezy's case is, his gun was actually registered… My gun, the serial number was scratched off, so it came with a little more time," Ja Rule said.
The former rap superstar, who made his name with Murder Inc, spoke of his time behind bars
"I ain't mad about the amount of time that I got," he said. "I'm here doing my time and it could've been worse… after 13 months [I'll be] back on my grizzly."
It is hoped that his new album, Pain Is Love 2, which was shelved before he began his prison stint, will be released next year upon his release.
RapIreland.com is your #1 source for celebrity news, gigs, exclusive videos and all the latest in the world of hip hop and R&B music.