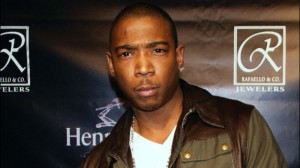 There were no cries of joy as Ja Rule was released from an upstate New York jail, as the one-time high flying rapper was sent straight to Federal prison, where he will face a 28-month sentence for tax-evasion.
Ja was released yesterday having served almost two years behind bars on a gun possession charge arising from a routine traffic stop. Now it is the turn of the federal government to take a run at Ja Rule, who is accused of owing over 1 million dollars in back taxes.
"I in no way attempted to deceive the government or do anything illegal," Atkins (Ja) said in court. "I was a young man who made a lot of money… I didn't know how to deal with these finances, and I didn't have people to guide me, so I made mistakes."
The former Grammy nominee is planning to make a triumphant return to music following his release from Federal prison, which his attorney believes may be sooner than expected, with the possibility of the rapper being moved to a half-way house after 6 months.