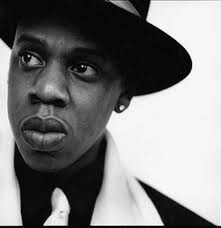 Not only is Jay-Z a major force in the music world but also a huge player in the sporting sphere. The rap mogul had some exciting news to reveal recently, regarding the name change of the NBA team that he part owns.
Hov spoke to the Fox news morning show, Good Day New York about discarding the name New Jersey Nets in favor of Brooklyn Nets. The NBA team will be referred to as the latter when they take to the court at their new stadium the Barclays Center in 2012.
Jigga grew up in the Marcy projects a short distance away from the stadium and also has a place on 560 State street which is within walking distance of the Baclays Center.
Jay expressed his joy over his involvement with the Nets and the new venue, he stated that he is going to open the stadium the best way he knows how: "I'm going to open the building with a couple of concerts… maybe like eight."
Hov refers to the Marcy neighborhood as his "foundation" and the borough of Brooklyn is extremely special to him. He quoted the Notorious B.I.G to express his passion for his home-place: "Biggie had a line 'spread love that's the Brooklyn way'. It's a deep love we have for our heroes. We walk around with that."
Although his appearance was to discuss the name change of the nets, the soon-to-be Dad couldn't avoid being quizzed on impending fatherhood. When asked if he was feeling anxious about the arrival he stated: "No, I'm not nervous. Everything's great."
The interview concluded with a cool but very cagey Carter stating: "We do [know the sex], but I'm not gonna say, of course." Fans will have to wait a while longer to find out if the famous fetus will be a baby Jay or baby Bey.