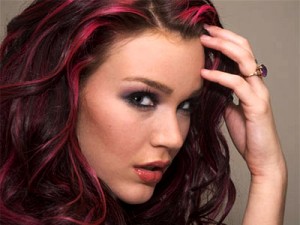 Two men are being questioned over a suspected plot to rob and murder Soul/R&B singer Joss Stone after they were arrested close to her home. Unconfirmed reports said officers found swords, rope and a body bag when they stopped the pair at around 10am yesterday after being seen driving a red Fiat Punto in the quiet lanes near the star's home.
The men, aged 33 and 30, also had detailed maps and aerial photos of her property in east Devon. Her neighbours are said to have foiled the plot after reporting the pair for behaving suspiciously around the property. They were initially arrested on Monday morning on suspicion of having an offensive weapon and planning a burglary. Sky News are reporting the men from Manchester are now being held on conspiracy to rob and murder the singer, who is said to be worth over £9 million.
Last month, the Sunday Times Rich List placed 24 year old Stone as the fifth wealthiest British and Irish pop star under 30.  After releasing her first album, 'The Soul Sessions' in 2003, she had her first hit 'Fell In Love With A Boy' back in 2004, aged 16. After just turning 17, she won Brit Awards for 'British Female Solo Artist' and best 'British Urban Act'. Joss has sold over ten million albums world wide and worked with artists such as Nas & Damien Marley, James Brown, Stevie Wonder and John Legend. She is also due to go on a European tour in a few weeks.
Detective Inspector Steve Parker, leading the investigation, said: "The two men in custody had in their possession information relating to an individual in the Cullompton area and items which lead us to suspect that they may have intended to commit a criminal offence. "We're unable to say anymore at this time but I would like to thank the local residents for reporting the suspicious car."
Joss Stone says she is "absolutely fine and getting on with life as normal"