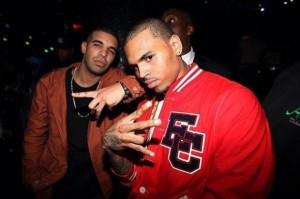 Things could not have gone worse for both W.i.P and Greenhouse nightclubs, as the clubs' decision to sue Chris Brown and Drake for $16 million in damages backfired. Not only did Manhattan Supreme Court Judge Geoffrey Wright allow both artists to walk free, he also ordered that both nightclubs be closed for 10 days.
The lawsuit itself arose following the highly publicised nightclub brawl between Drake and Chris Brown, which resulted in numerous injuries following bottle-throwing incidents. The judge ruled that neither artist had an "obligation to be civil" in the nightclub and refused to set a precedent for nightclubs suing patrons involved in fights. W.i.P nightclub had contended that the publicity following the incident had caused significant damage to the establishment's reputation.
While both artists have gotten off scott-free following the fight, the nightclubs have been left to foot the bill, with the penalty including a 10-day license suspension and $10,000 fine.