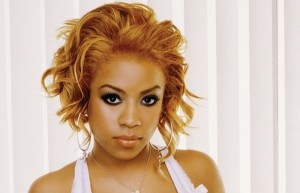 On Wednesday 18th May @keyshiacole tweeted "N while we're addressing everything, Lil Kim and I are not "friends". I take that term very seriously. We made wonderful music. That is it." This was to be the start of a twitter beef between the two for the whole world to see.
Obviously Keyshia Cole, who recently called out to rap queen Nicki Minaj for the track "I Aint Through", wanted to make it clear that she was not "friends" with Kim. Kim went on to tweet over 4 tweets to Cole and in one of her tweets responding "Loyalty and respect is about returning a kindness. Have you ever came out and supported me at my shows? i dont think so"
The pair continued to beef with each other throughout the day and tweeters who witnessed the war of words have suggested that this is a result of the perceived snub of Cole, and Kim, neither of which were nominated for a BET award. Clearly, somebody is irritated.
DISCUSS THIS IN THE RAP IRELAND FORUM