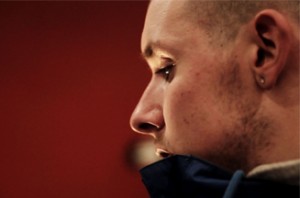 Lethal Dialect has consistently stood out in the Irish music industry over the last couple of years through his innate ability to maintain his position at the forefront of people's musical minds. By implementing a well orchestrated marketing strategy that stands side-by-side with his unquestionable talent, Dialect has remarkably seen one of the most hardcore Hip-Hop sounds in the country cross genres and gain fans throughout the musical spectrum.
This has been reflected by the ongoing interest of Ireland's indie magazine, Hotpress, in the Dublin rapper, a relationship that continued today as the magazine and rapper announced a collaborative effort that will see Irish producers granted the opportunity to remix "Keep it Real", with the winner being featured on Dialect's upcoming album.
Full details on how to enter the competition are available on Hotpress.com here.