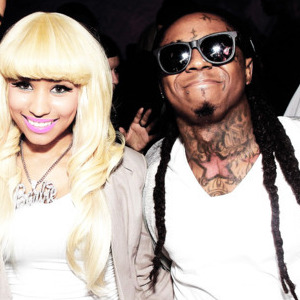 It was one of the biggest urban albums to drop this year, but not everybody was entranced by Jay and Kanye's formidable collaboration. Lil Wayne declared in a recent interview with Vibe magazine that he has not let the album pass by his ears even once and intends to keep it that way.
Weezy stated in the November issue of the music magazine that he has not listened to chart-topping album and that the chances of this changing are minimal: "I haven't heard the album. I'll probably never hear the album" an uninterested and dismissive Wayne declared.
According to MTV's Rapfix, the manner in which the New Orleans rapper swiftly bypassed the issue could have something to do with critics forming a competition between his Tha Carter IV album and WTT on Twitter during the run-up to their respective releases.
In the same interview, Weezy also spoke candidly about his Young Money protege Nicki Minaj. Far from applauding her Minajesty's multiple achievements in 2011, the Young Money mogul stated that he was not content with her success:"I'm not satisfied with anything she's done." 
Wayne outlined the hopes he holds for one of his label's hottest properties: "I believe she can do a whole lot more, and I believe she will do a whole lot more. It's not shocking, and it's not surprising. It's quite fitting. But other than that, it's nowhere near the end." After the overwhelming success of Minaj's Pink Friday, Mr.Carter certainly doesn't ask for much.