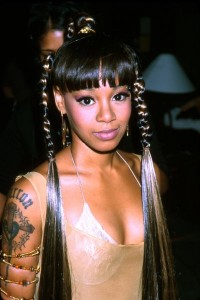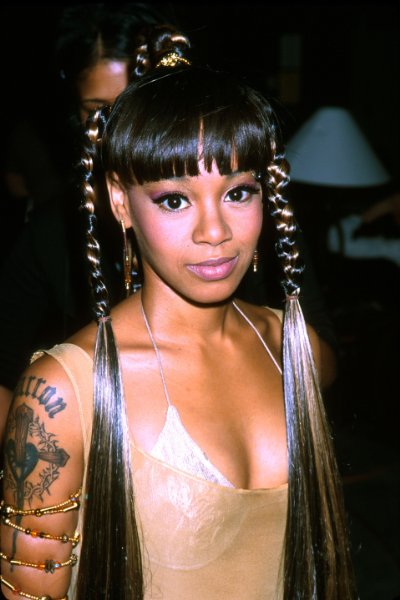 Yesterday marked the 9th anniversary of the passing of the singer/rapper Lisa Left-Eye Lopes, one-third of multi-platinum group TLC. New York City's Hot 97 DJ, Mr. Cee dedicated his Hot97 Throwback at Noon mix to the life and rhymes of Left Eye, going through hits like "Waterfalls", "Red Light Special", "No Scrubs". Rap Ireland now takes a look at the career of Left Eye along with posting the 60 minute mix available for download.
Lisa Lopes became one of the most important trendsetters in the 1990s music scene. After relocating to Atlanta during her young adult years, Lopes became heavily involved in the city's thriving music industry, which produced many top name acts such as Cameo, Jermaine Dupri, and Xscape. However, it was Lopes and her two bandmates, Tionne "T-Boz Watkins" and Rozonda "Chilli" Thomas who put Atlanta on the map. Originally starting as a trio called 'Second Nature', Watkins and Lopes were soon joined by Thomas to form 'TLC', the best-selling girl group of all time. TLC, which stood for the first initial of each member's nickname, were discovered at an Atlanta club by singer Pebbles, who immediately signed them to her label.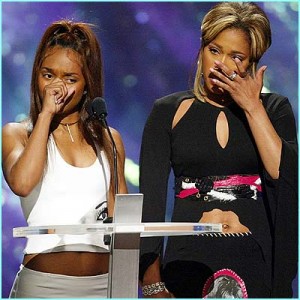 After breaking into the local music scene, TLC went on to great success under Arista's new LaFace label, which was managed by superstar producers, Kenneth "Babyface" Edmonds and L.A. Reid, Pebble's former husband. After snatching them away from Pebbles, TLC became one of the 1990s greatest success stories due to their creative style and flamboyance. Utilizing condoms on their colorful, baggy clothes, TLC scored three major hits on their 1992 debut album, "Ooooooooh on the TLC Tip". In 1995, Lopes made national and international headlines after she set the home of her boyfriend, Andre Rison, ablaze after a major fight. Lopes, who was sentenced to 5 years probation and therapy at a halfway house, was never able to shake that incident from her public persona, and along with Lil' Kim, became one of hip hop music's bad girls. Along with her TLC bandmates, Lopes filed for bankruptcy that same year claiming that poor royalties and an outstanding debt, that was owed to Pebbles after she sued the group for breach of contract, caused them to take this action.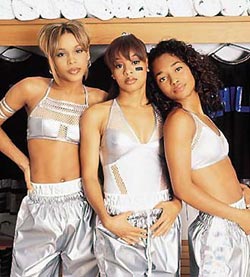 With the release of their sophomore album, "Crazy Sexy Cool," Lopes and her TLC band mates underwent a change from their childlike antics to a sense of maturity that represented their metamorphosis as major recording stars. That album, which sold 11 million copies, became one of that decade's biggest selling albums, netted the group two Grammy Awards, and produced three hit singles. After the promotion of that album was over, Lopes decided to venture into a variety of projects that showcased her excellent ability to spot talent. She became the mentor and producer of the R&B trio Blaque, whose members saw TLC-like success with several hit singles and starring roles in the film "Bring it On". Along with Blaque, Lopes worked with other major artists who sought her talents in producing. Working with singers such as Montell Jordan, Melanie "Sporty Spice" Chisolm, and N-SYNC, Lopes became one of the music industry's most highly sought stars due to her unique vocals and amazing style.
After the release and promotion of TLC's 1999 album, "Fanmail", Lopes started to shun away from her band mates in order to develop an identity independent from that of T-Boz and Chilli. Often disputing with them in public, Lopes worked hard on a solo debut album, "Supernova" which was released internationally but never released in the United States due to poor radio play. That album produced the top 20 hit, "The Block Party", which was a big hit in the UK and Japan.
On Thursday, April 25 2002 while returning from the village where she called home for the past few years, Lopes was the only fatality in a car crash that occurred when her car swerved off the road near the town of Roma, Honduras. Lopes, who was to celebrate her 31st birthday the next month, died instantly while four of the seven others who were riding in the sports utility vehicle she was driving were rushed to a local hospital in critical condition.
Lisa "Left Eye" Lopez,
27 May 1971 – 25 April 2002