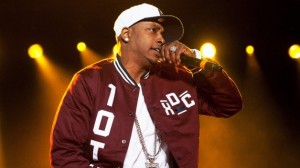 Having just finished a six-year prison term for sexual battery and extortion in 2010, rapper Mystikal has been locked up yet again, this time on a domestic battery charge that breaks the terms of his probation.
The 41-year-old rapper, who recently signed to Cash Money records along with Busta Rhymes, was ordered to return to prison after he was arrested on misdemeanor charges for domestic abuse battery. The charges come as the result of an incident with the mother of his two children. His lawyer described it as "an unfortunate incident between two people who have cared a lot about each other for 10 years.''
This latest incarceration means Mystikal's work on a comback album, which he had been putting together with Mannie Fresh, will come to a screeching halt, though Cash Money Records have yet to comment on the situation.