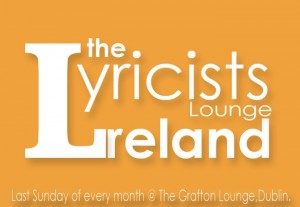 The one question we probably get asked most here at Rap Ireland is what regularly Hiphop nights are currently running in Dublin? The honest answer up to this point is that there really isn't any.
That all changes tonight with the launch of Lyricists Lounge Ireland – a new monthly event at The Grafton Lounge venue brought to you by Dublin DJs Flip, Tando and Frank Jez.
If you are a MC, DJ, Producer, Graff Artist, B-Boy, Beatboxer or just a fan of all things HipHop, this is the night for you. Lyricists Lounge Ireland aims to bring HipHop back to Dublin. It will give rap fans a place to gather and enjoy the music they love, while also providing a platform for upcoming artists to showcase their skills in front of a knowledgeable HipHop audience.
The show does come with a stern warning though: this is a strictly HIP HOP ONLY event – dedicated to the best in rap music – both old and nu skool. Don't expect to hear any commercial, pop or electro crossovers at this one. Here is what they have got lined up for the first event.
MCs:
Can you battle rap? Want to go one on one with other MCs?
Alternatively – Are you an MC who has his own songs and cant get any live shows? Bring your beats on a CD or usb and you can perform 2 to 3 songs for an educated HipHop audience.

DJs:
Are you an up and coming Turntablist? Want to showcase your skills live but have nowhere to perform outside of your bedroom?
If you have finished routines come down and do a 5 minute showcase to a live crowd.
Alternatively – Are you a mix DJ who cant get live shows? Put together your best 10 to 15 minute set and play it for us.The who's who of Hip Hop DJs in Dublin will be there watching.

Producers:
Ireland's first beat battle?
No egos or smack talking, just bring 3 or 4 of your best beats and you can go 1 on 1 with other producers in the country to see who really is the King of the Beats in Ireland.
Alternatively – You make beats but just cant get the right people to listen? Bring your laptop/CD/USB/Ipod (whatever you have your beats on) and we will play 2 of your hottest songs in the "Production" part of the night.
Dancers:
There are far too many styles to mention so, do you have a crew who would like to showcase their talent at a live show right in the middle of the dance floor to an enthusiastic and respectful audience? Also have a battle with another crew?
Alternatively – You can show off your moves solo in the "Dance showcase section of the night.
Graff Writers:
Come down and mingle with fellow talented artists, swap sketches, share ideas, maybe make a Lyricists Lounge Ireland piece before hand and get some goodies on the night in return.
Beatboxers:
Who doesn't love a good Beatboxer?
Can you Beatbox? You don't have to be Beardyman, but you do have to be better than Frank Jez. Come down and do a 5 minute showcase for us.
There will also be a host of games, giveaways and drink promos on the night, so if you are one of the people demanding a regular HipHop night, get down to this and show your support. The weekend is not over yet!
Lyricist Lounge Ireland kicks off tonight at 8PM in The Grafton Lounge.
Check out their Facebook page for full details.