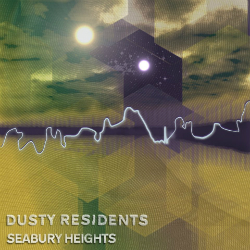 One more big Irish Hip-Hop release before the year is out; as Dusty Residents today dropped their much awaited debut Seabury Heights as a free download via their Bandcamp page.
The Dublin group leaked a pair of singles ('The Gospel' and 'Fat of the Land') earlier this month and have been quick to follow up with the full length release. Seabury Heights is a 14 track album, produced by Taaffeman, with vocals from Bradshaw, and mixed & mastered by Karl Murray. It stands as something a bit different from most of what we have seen come from the local scene this past year.
It's available to stream or download now, and as always with the Irish releases, we urge you to support the project in any way you can. There is an option to name your price on the download, which will go towards funding the next Dusty Residents LP. You can also share their page with your friends and help support the artists that way.
Tracklisting
01. Intro
02. Fat Of The Land
03. Unchanged
04. The Gospel Pt. I
05. Make Believe
06. Green Tea
07. On & On
08. Keep It Movin…
09. Floating
10. The Gift
11. The Gospel Pt. II
12. Street Lamp Vision
13. All That I've Got
14. Outro