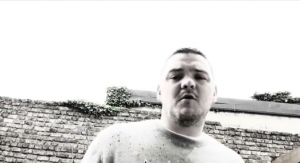 Terawrizt has this week continued to show why he is one of the hardest working men in Irish Hip-Hop, putting out a second successive video to follow up on his conspiracy filled "Unlimited Limitations" earlier in the month.
While Tera has been keeping busy producing a plethora of Irish artists in TrackHouse Studios recently, he has undoubtedly been keeping abreast of current affairs, with a track that has more references to recent events than any we have seen in a long time.
Without question this is one of the top releases this summer, and coupled with the Veritas video that dropped a number of days ago, makes a remarkably strong week for Irish Hip-Hop. Check the video out below and make sure to share!