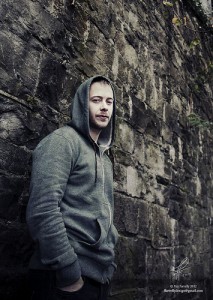 Well known in the Dublin scene for the past few years, emcee and producer Gary Cullen this week released his new album Myths&Legends as a digital download through Bandcamp.
We first got wind of this project back in January, when a video for lead single 'Beat Takes Over' dropped. A second track 'Decisions' leaked earlier this month. Then the full album surfaced online this past Tuesday.
The 12 tracks featured on Myths&Legends represent CuCullen's most well rounded and fully realized work to date. Entirely self produced, and blending elements of Hiphop, Jazz and Reggae; the album shows a clear progression in the Dublin man's sound.
Guest spots are kept to a minimum, with longtime collaborator CG.Spokesman appearing on a couple of tracks, while Aido8 from Irish scene standouts The Infomatics joins the pair on 'Elusive'. It is for the most part however a one man show – with Cullen's slick production styling and honest lyricism making it one of the more unique and compelling records to come out this year domestically.
We're still awaiting news on a follow up single and an official launch night – both soon to be confirmed – and we will keep you updated with the details as we get them. For now though, check out the album in full below, and as always with the homegrown releases, we ask you to support the artist in any way you can.
Myths&Legends by CuCullen is out now on Bandcamp.
More on CuCullen at: Facebook /Twitter