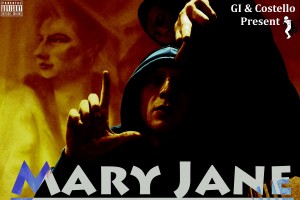 Having each dropped solo albums in the last twelve months, Dublin rap pairing G.I and Costello have now put the finishing touches to a new collaborative project.
Following on from Costello's Illosophical and then G.I's Underworld, MaryJane offers up a further 18 tracks of raw Hiphop. The album was leaked through Bandcamp today for streaming and digital download, with CD copies said to be on the way shortly.
If you like what your hearing, be sure to drop down to the official launch night in The Twisted Pepper on Wednesday the 27th of February to support the artists and to pick up a physical copy.