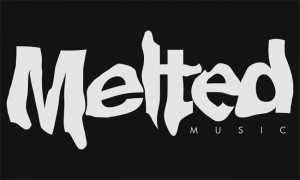 Recognizing a clear dearth of label interest in domestic Hiphop, Matt Agnew along with rapper Jee4ce (AKA Father Jack) formed Melted Music – a Belfast based independent label – with a focus on elevating local talent. Now just days away from Melted's first official release, Matt spoke with Rap Ireland about the label's formation and it's future.
Matt Agnew: I suppose to cut a long story short we felt that there just weren't enough Irish labels around that put out the kind of music that we listened to, so we thought why not do it ourselves? My own background is in music management. I'd been over in London studying the industry and working for different companies, so when I returned to Ireland to find that there wasn't really a whole lot going on, I wanted to try do something about it.
Jee4ce has been a musician for god knows how many years. I think he felt that if he could start over again he would change a few things. It's not easy being an Irish musician, especially an emcee, so if he can share that experience with new up and coming talent it would obviously make it a lot easier for them to hit the ground running, and therefore I think the foundations of a great indie label are already in place. He's also going to be releasing music on Melted under the Father Jack name, so having both his experience and his music will be a good look for the label.
Even though we are primarily a hiphop label, we still cater to quite a diverse audience within the genre. If you compare Belfast rapper Sketch Nine to experimental producer SertOne; they're like chalk and cheese. As cliche as it sounds, we don't intend to box ourselves in. We just want to build a successful business model from releasing good music that we personally want to listen to. We're only just getting started; there will be a lot of barriers to overcome, but I'm looking forward to giving it a go and seeing what the future holds for Melted.
Melted Music's first official release 'The View From Above EP' by SertOne drops Monday February 21st and will be available from iTunes. The release will be followed by a special Melted Music Launch party in Morrisons, Belfast on February 25th.
For more on Melted Music check out:
Twitter / Facebook /SoundCloud
MELTEDMUSIC.CO.UK
Past, Present and Future by SertOne by MeltedMusic