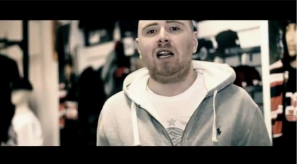 Rob Kelly is coming back with a vengeance with this latest Mike Donnelly produced track, Crazy. Recorded on-site in Cru Clothing, this is somewhat of a teaser in advance of the "Kell's Kitchen" release next month.
Directed and produced by Ovie in an astonishing 35 minutes, this glossy, well-shot video shows the advances that are being made across the board in Irish Hip-Hop at the moment.
Keep checking back to be the first to see the "Kell's Kitchen" video as it drops in May.
DISCUSS ROB KELLY'S "CRAZY" VIDEO IN THE FORUM NOW