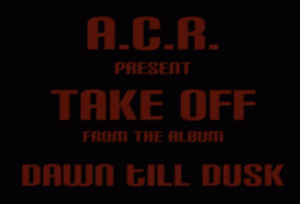 This is the first single to leak from the long awaited collaboration album between Dublin rappers Jambo and Jonnyboy. "Take Off" is produced by Scimon Tist and features female vocalist Hazy-Jane.
The album "Dawn Till Dusk" will be a concept driven project which musically transitions from day to night over the course of the record. "Take Off" – a more uptempo dance tune – will slot in to the later part of the album.
It's great to see some fresher ideas coming out of the local scene and this should certainly be one to keep an eye out for over the coming months. A release date hasn't been made available as of yet, but we will keep you posted.