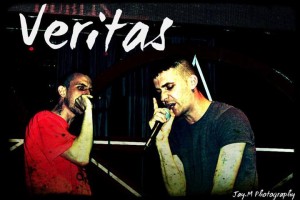 New music now from rising Irish hiphop duo Veritas. The Dublin/Kildare pairing are one of the groups to have really stepped up over the last few months. They have a couple of solid singles already under their belts; the latest of which 'Thou Shalt Not Fall', being their most complete sounding to date.
Work on their debut album is well underway with the group eying an October/November release for that one, and a follow up is already planned for the first quarter of 2013. We will be sure to keep you in the loop with regard those projects, but for now, check out the Joe Dooney shot video for 'Thou Shalt Not Fall', and as always with new Irish releases, we want to get your feedback on it.
For more on Veritas, you can check out their official Facebook page.