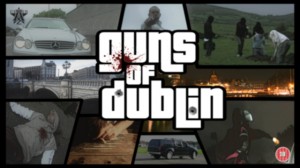 Oh yes, this is one we have been waiting on for a while now. The Class A'z boys have finally dropped the video for 'Guns Of Dublin' and it has definitely been worth the wait.
The comic book styled video was written by Redzer and directed by James McFarland with exemplary editing work from Jebus.
There has been a huge breakthrough in terms of video quality in Irish Hiphop this year and this represents another major step forward.
Buy The Single
New Class A'z Facebook Page