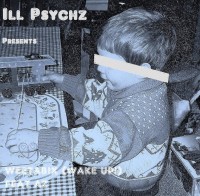 This past week we have seen both Dublin (The Animators) and Belfast (Sketch 9) rappers making waves with their new videos, and now it's Galway's turn! 23 year old emcee iLL Psychz delivers a fresh sound and an eclectic vibe in his new track 'Weetabix (Wake Up!)' featuring Ayzee Surgeon.
Originally from Bristol, England, iLL moved back to Ballinasloe Town when he was 12 years old. A few years later, his interest in hiphop music progressed into both writing and performing. Following on from 'Revolutionary S.O.M' and 'Armour', this is the third video instalment from iLL.
The talented Ovie Etseyatse- who is directing Irish hip-hop videos at an impressive rate, shot the visuals in iLL Psychz home town of Galway.
Check it out below: