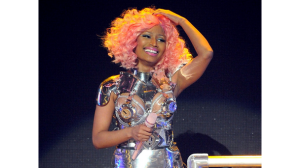 Fans who have been counting the days until Nicki Minaj  touches down in Ireland were left sorely disappointed when the rap queen had her dates rescheduled by over a month. The change of date means that the show which was originally billed for the 4th July 2012 will now take place instead on the 21st August.
Of course, all tickets will remain valid for the rescheduled show, though if some are refunded there may be a very limited number re-released. Unfortunate fans who were unable to get tickets for this sold-out show may however be in luck, as The Olympia Theatre is available from the 22nd to the 28th August, possibly paving the way for a second or third show to be added.
While speculation is rife that this may indeed be the case, no details have yet emerged or been commented on by either management or promoter. Rap Ireland will keep you up to date on any developments as they happen.