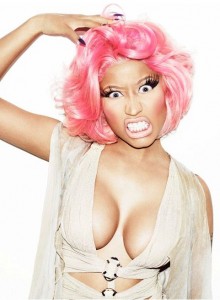 Well, well, well. As predicted, Nicki Minaj has sold out The Olympia in less than 2 minutes. While many have speculated that Nicki should be moved to the O2, we here at Rap Ireland believe that the arena is still too large for Nicki Minaj and it is more likely that a second (or possibly third) date in the Olympia may be announced instead.
Of course, Nicki playing in Ireland was a last minute thing, as the rapper had originally left Ireland out of her touring plans.

Rap Ireland will be the first to bring you news of any additional dates. Register below to be the first in the know.