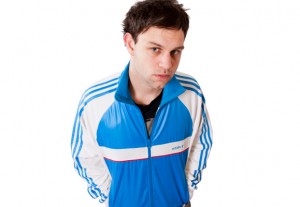 Nucentz has confirmed today that he will play his first headline Dublin show in over 3 years at The Twisted Pepper on Abbey Street. The intimate venue, which has played host to a bevy of Hip-Hop's upcomers, including Action Bronson and Macklemore, looks set for a homegrown takeover on March 22nd with a Who's Who list of Irish singers and rappers expected to make cameo appearances.
Rob Kelly has been listed as special guest on the night, with DJ Flip on deck duty, while it is expected that long-time collaborators Class A'z, Funzo, Rawsoul and Gabriella Marsella will all grace the stage over the course of the evening.
It has been quite an eventful year or so for Tallaght rapper Nucentz, who not only joined forces with Lupe Fiasco on a track, but has also been riding high in Dublin's Spin 1038 Top 30 for the last number of months.
Full details on the event are available here