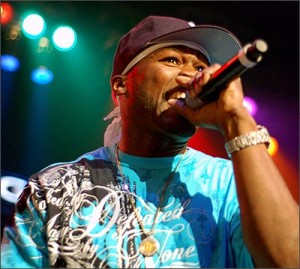 It's often remarked that opportunities for upcoming artists in Ireland are few and far between; 2011 appears to be changing that. Firstly, Lupe Fiasco arranged a competition to record a joint track, and now an open-audition competition has been announced whereby all local artists can compete for the opportunity to win 15 mins of fame, opening up for 50 Cent, Tony Yayo, Lloyd Banks, Flo Rida and more, at the Waterford Music Fest in July.
What do you need to do?
It's very simple. 10 acts will be chosen (5 from Dublin heat/5 from Waterford heat). The Dublin heat takes place on June 9th in The Good Bits, Dublin 1. To compete at that event, you must send entries to competition@waterfordmusicfest.com. All entries MUST include 2 tracks (Mp3 formats), artists BIO & contact telephone number. The closing date for this is June 3rd.
We ask that if you know any local rappers or singers that you direct them to this page to enter the competition. We will be first with news of the winners, and of course will be on hand to witness their performance in front of over 15,000 people at the RSC Waterford. Good luck!