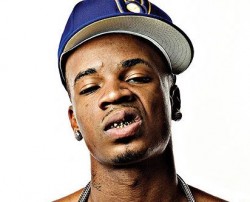 On July 2, 2006, after a shooting at a Gainesville, Florida nightclub, Rapper Plies was charged with illegal possession of a concealed weapon, and members of his entourage were charged with attempted murder.The shooting in which 5 people were injured, started after Plies' microphone was cut off for Lil' Boosie to perform; after Plies' performance ran over time. According to the promoter Jonathan Smith, Plies became "enraged". A fight began and shouting, and ended with at least six rounds of bullets been fired. According to reports, Plies's brother Ronell Levatte and two other men fired shots into the air at the performance at Gainesville's 283 West nightclub.
A $10 million civil suit against Plies, which was the second of two levied against the rapper over the incident. Despite the fact that the suit was first brought up in March 2010, the judge later dismissed the case in July 2010 on the basis that Plies had not fired the weapon. However, the plaintiffs had redirected their suit to show that the rapper profited off their injuries.
Plies and his brother were found civilly liable for the 2006 club shooting. After seven days of testimony, the jury deliberated for under eight hours and awarded the victims $200,000 total. Plies was not present for the verdict.The defense plans to file several motions that may lead to appeal.
Plies has broken his silence on the incident in a recent statement to AllHipHop:
"People with guns who started a fight were the cause of this incident," Plies told AllHipHop. "Obviously, I'm not happy that it happened as this caused a lot of concerns that I didn't want or need. Unfortunately, people took this as an opportunity to try to attack me and make money that they did not deserve, rather than asking for fair compensation for their injuries."
"We offered the plaintiffs a much larger monetary amount than the final verdicts in an attempt to settle this case so as to avoid the litigation costs, attorneys' fees, time needed to go to trial. However, the plaintiffs' attorney Christopher Chestnut refused all offers we made," stated Plies' defense attorney, Robert A. Rush.