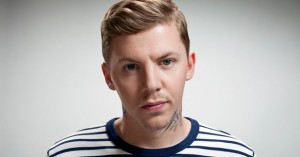 We know you guys love competitions, but this one is really a bit special. If you remember last year we had the SPIN competition to have a track recorded with Lupe Fiasco (won by Nucentz); well this time around it's the turn of the DJs and producers. This unique competition, also brought to us by SPIN 1038, is to Remix Professor Green's new Single "Remedy"and have your track judged by the man himself.
With no restrictions on genre, the only limitations are your own creativity. The prize is to win a trip to London for you plus a friend to watch, meet and greet Professor Green in Hyde Park on July 7th at the Wireless festival. The Prize includes flights and accomodation!
To enter the competition, get yourself over to www.yourspin.ie and get started. Don't waste time with this, the competition only runs for this week!